"There was a void that has been filled that I was not aware of." -Nahko Bear
"Tinsel and Sparkle"
Fiction. Based on a True Email Ad.
By Ruby
This journal entry is inspired by true events. Some of the characters, names, businesses, incidents, and certain locations and events have been fictionalized for dramatic purposes. Any similarity to the name, character or history of any person is entirely coincidental and unintentional.
Something important to know about yourself, you hate diamonds. Ever since you can remember you felt they are cliche and not all that pretty. Diamonds are plain. Never really wanted to wear diamonds, either. Which makes you a funny, unusual girl.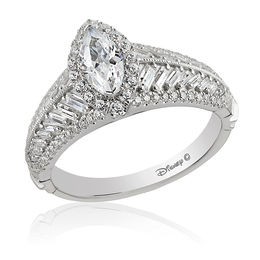 You don't wear gaudy jewelry at all, in fact. Instead, you wear a moonstone ring on your wedding finger. It's your daughter's birthstone, but it's also large enough to cover a mistake you tattooed there. On the other hand is a Callaghan with a green garnet. Also on the third little finger, because that's where it fits since your body went through pregnancy. Before your tattoo mistake, the Callaghan was on your ring finger. To show fidelity to the one you loved, at the time.
When you were growing up, and often left alone, you watched hours of wedding shows on that Home and Style channel. You can't remember the names anymore. But there was one where the man would swoop in and create the bride's dream wedding. At the ripe age of ten you would watch in fascination. Eating Dove chocolates and sobbing into the emptying bag.
In what world would any person want to pledge themselves to you, a round splotchy girl? What kind of person would see you across the room and know in an instant you were the one for them? At the ripe age of ten, you knew the answer was no one, in no world, ever.
So, when this morning, you opened your email to Zale's promoting new Disney inspired wedding, engagement, and just for fun jewelry, your heart leapt and then promptly collapsed. Even fifteen years later, deep in the caverns of your heart you know you won't get married. Not the kind you dreamed about. With the grand adventure with a beautiful cake or shocking proposal. Probably not any kind of married, to be honest. Even though your partner loves you more than you have ever been loved, you know your future remains wedding and marriage-less.
You dissected this reality many times:
Money better spent on a million other things.

Your mother explicitly told you she would never attend your "wedding"… because you are a heathen.

Your partner proposed once, to someone else, and has no intention of doing it again.

The institution of marriage is fleeting and silly considering divorce rates.

Ensnaring your debts would surely be a burden on your partner.
Your partner frankly does not get 'it', nor do they want to.
So there you have it. The dream wedding vested deep within your heart will always stay right there. Tucked away. Under layers and layers of protective rituals. The kind that fan the flame just enough. Protective rituals like staring at rings you will never wear. Protective rituals like convincing yourself there would be no one to invite. Protective rituals like repeating over and over and over and over that marriage is silly and unnecessary for proving love and commitment. Marriage is a patriarchal, arcane rite of passage for the heterosexual. And for the romantics. Marriage is for the romantics and not for you.
~
It's not even about Disney. You know that.
When you were 23 you went to Disneyland for the first time. The trip was hard. Your ex was flat out mean. But the experience of being in Disneyland still brings joyous tears to your eyes.
Looking back you understand why. Disneyland was the first time you experienced "magic." It was the first place you saw all kinds of people leave their worries behind and smile. Which is the best kind of magic. Magic that latched onto you and made you smile.
Disneyland was the first, and only place you let go. You let go of your ghosts and allowed yourself thirty-six hours of untainted happiness. Standing inside Sleeping Beauty's castle, you let yourself smile. Regardless of the taunting from your ex's aunt.
"Who cries this much at 'The Happiest Place on Earth'?"
You smiled regardless of spending your entire savings so you could go on this trip. Regardless of your ex's hushed criticisms and nagging to leave already. For the first time in your life you forgot about your scars, wounds, and the dangers lurking back 'home.'  You forgot about how you are marked and dirty and tainted. You forgot to be consumed by your past and its' clingy spirits. Instead you were present. Happy. A blank slate able and willing to put new memories in your heart. Lock them away for a rainy day.
It's not that the rings are designed with nuances of Disney Princesses. Rather it's the fact they remind you of the three days you spent walking through castles and taking space ship rides. They remind you of the three days you spent walking for over twelve hours to try and soak up every single second of California-Disney-Sunshine-MAGIC. Those damn rings remind you of a time when you pretended to be a princess bride. No one at your side. Just you, your friends and family dancing under a happy moon, celebrating the fact that you are loved. They remind you of the ifs and maybes. Of the tinsel and sparkle you hide underneath scars and shadows.  And the secret dreams you lock away. Deep, deep, deep away. Where you hope no one else can see or take them away.